Sarah Recovers from Surgery Swimmingly
Posted 1 November, 2017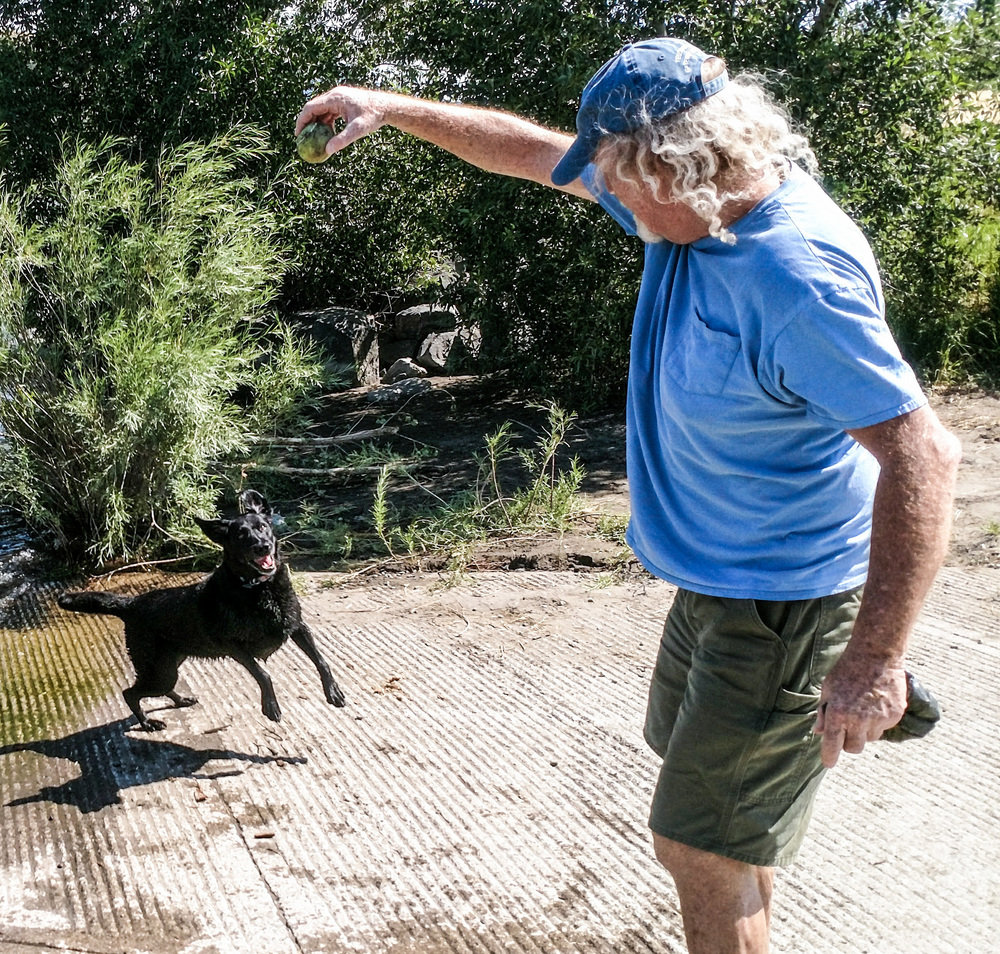 Sarah is an 8-year-old lab who had torn ligament surgery. Mark Adams said, "Treatment helped Sarah rehab from surgery in a quick and proper manner. Darcy gave me exercises to do her rehab and speed recovery."
He says now she can resume normal activities with confidence, including her favorite - fetching tennis balls from the Yellowstone (using the river ramp for access to minimize impact.) "Darcy made me feel good about the recovery and gave me all the info I needed to assist with my dog's recovery. Kudos!"
We love seeing Sarah fully enjoying life with Mark.
Use our form to share YOUR success story! Return to Success Stories.