Blonde Now Has More Fun
Posted 1 February, 2016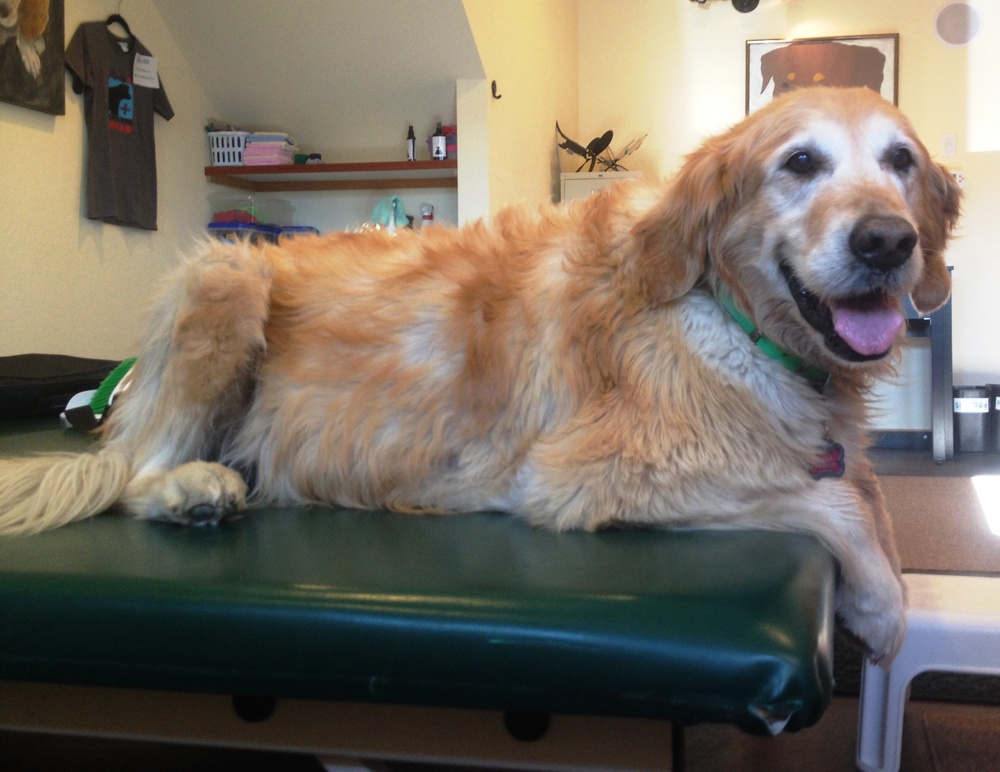 Tana Raney is a Golden Retriever who is almost 13. She recently had ACL surgery, was suffering from spinal arthritis, muscle fatigue and was limping severely and couldn't walk far. In addition to surgery, Tana had been on medication. Her Veterinarian Dr. McCormick referred the Raneys to Black Dog Rehab.
Tana responded to the canine physical therapy very well and, "went from being a 110 year old lady to a vibrant 60 year old!" says Stacey Raney, "Darcy gave Tana her life back." Now Tana can hike, take long walks, barely limps and chases her tail, crouches and pounces like she's a puppy again. The Raneys say, "Yay for Darcy!" and Yay for Tana who now acts half her age.
Use our form to share YOUR success story! Return to Success Stories.